Candela C-8
The future of boating has arrived.
Quiet. Smooth. Electric.
Experience the sea like never before.
Range
Electric hydrofoiling makes
the C-8 the only electric boat
with real range at speed.
Miami

Monaco

Stockholm

LA
Polestar
Powered
The most advanced electric boat battery pack ever comes from… a car. Candela C-8 Polestar Powered uses the same 69 kWh pack as the Polestar 2 electric performance fastback.
Polestar batteries also bring DC charging to the table, which means C-8 now combines the longest electric range with the fastest charging times. The result is the longest-range electric boat on the market, by a factor of two.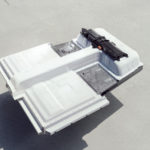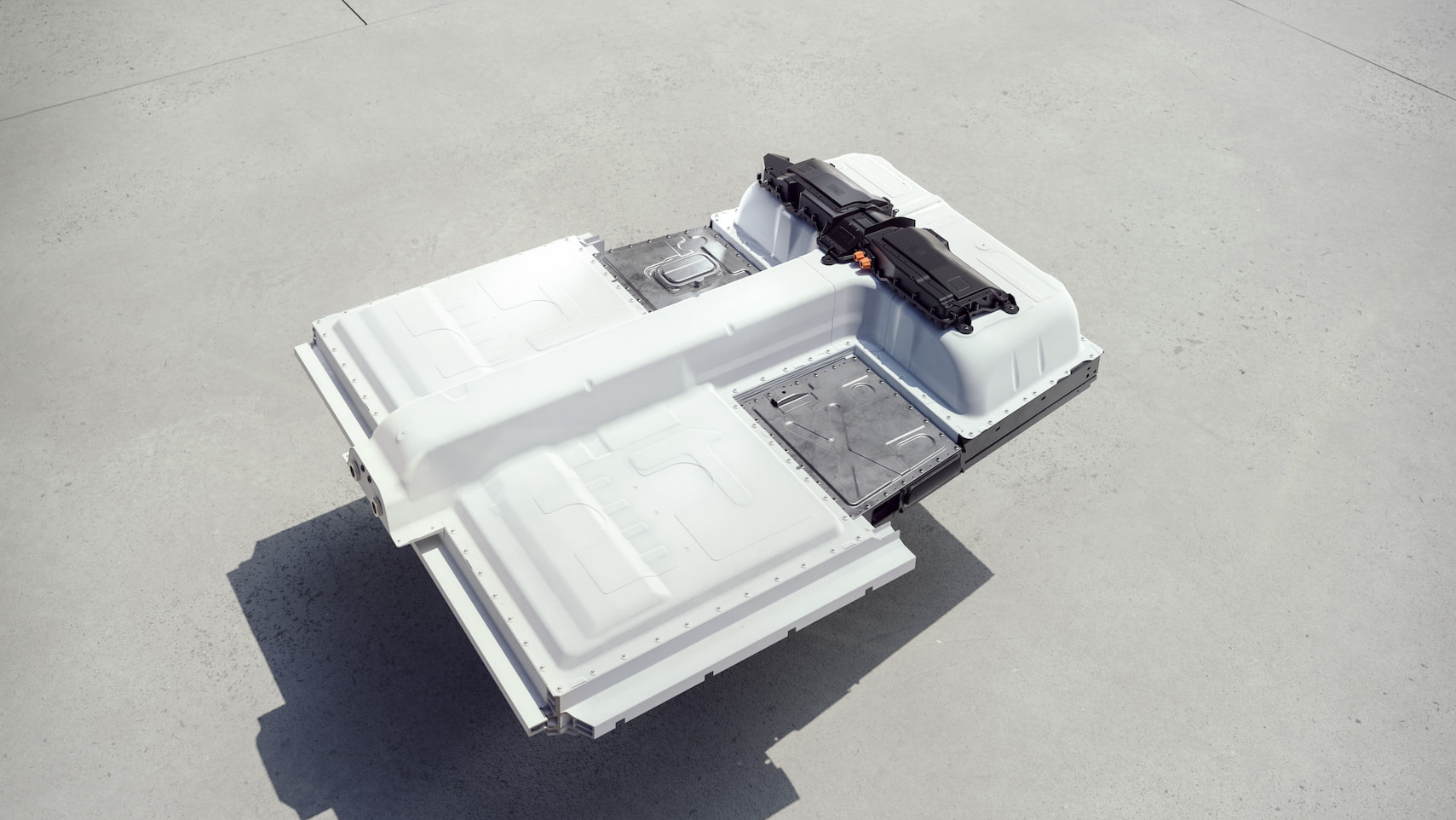 C-8 has multiple layouts and configurations for all your adventures.
Daycruiser

Center Console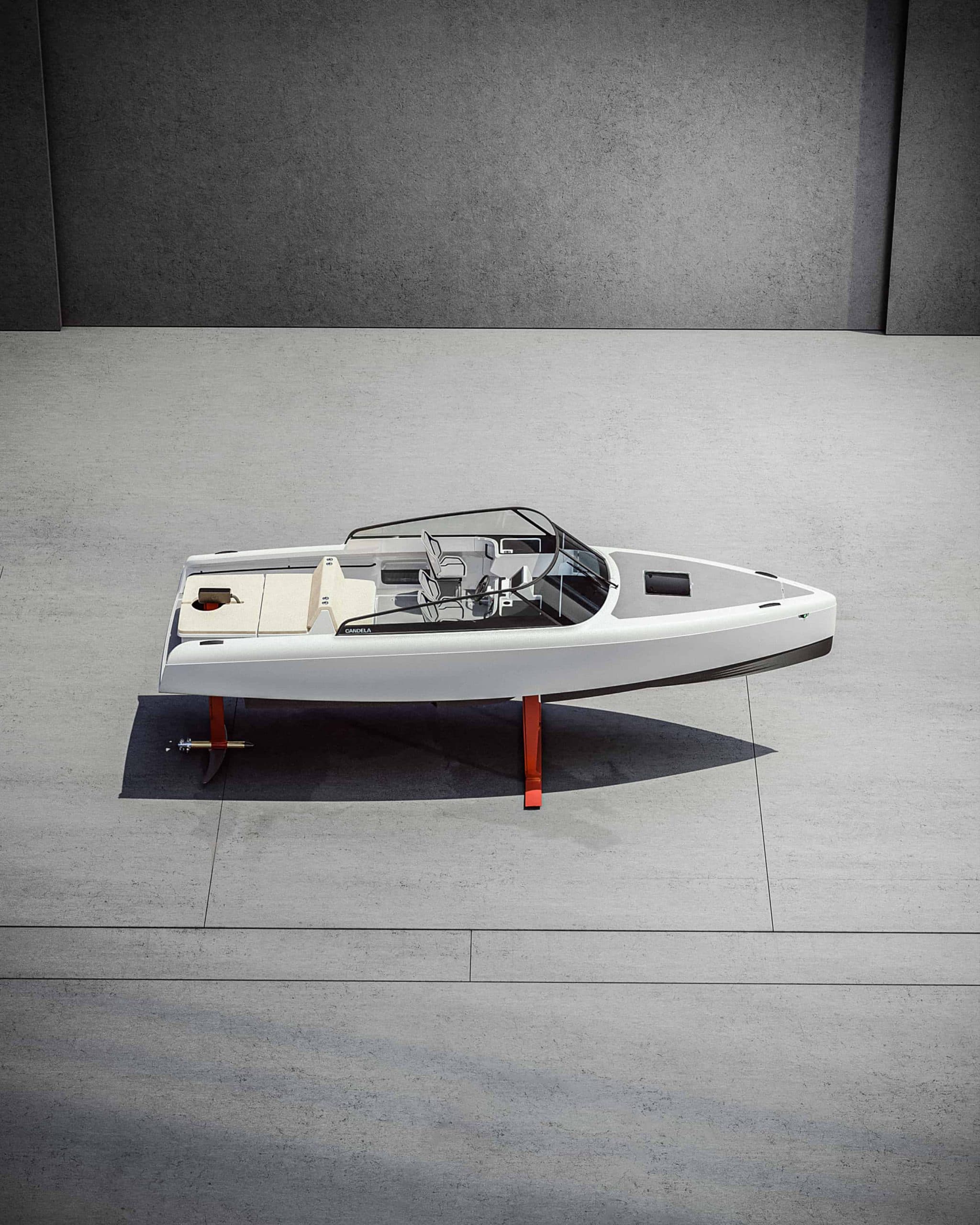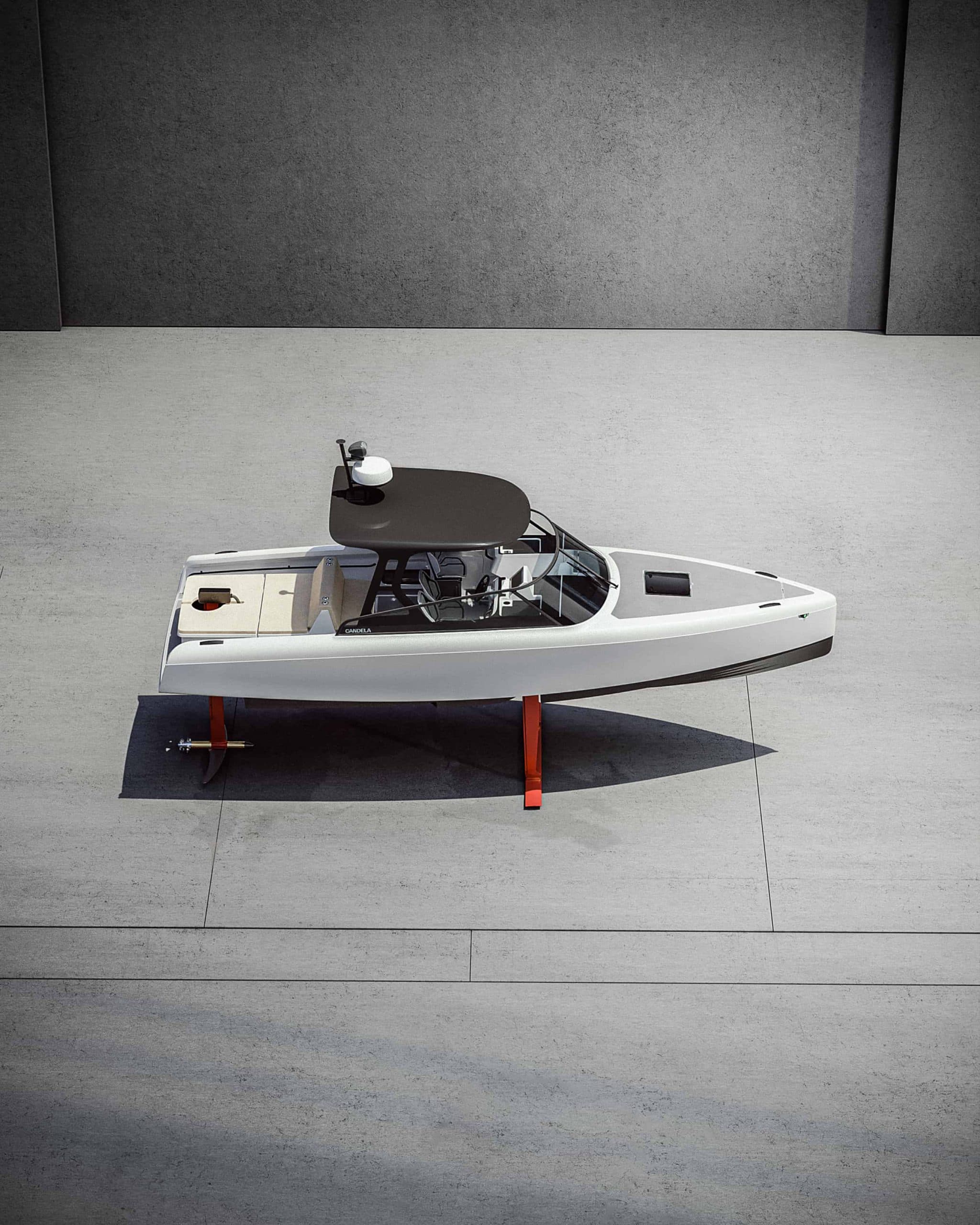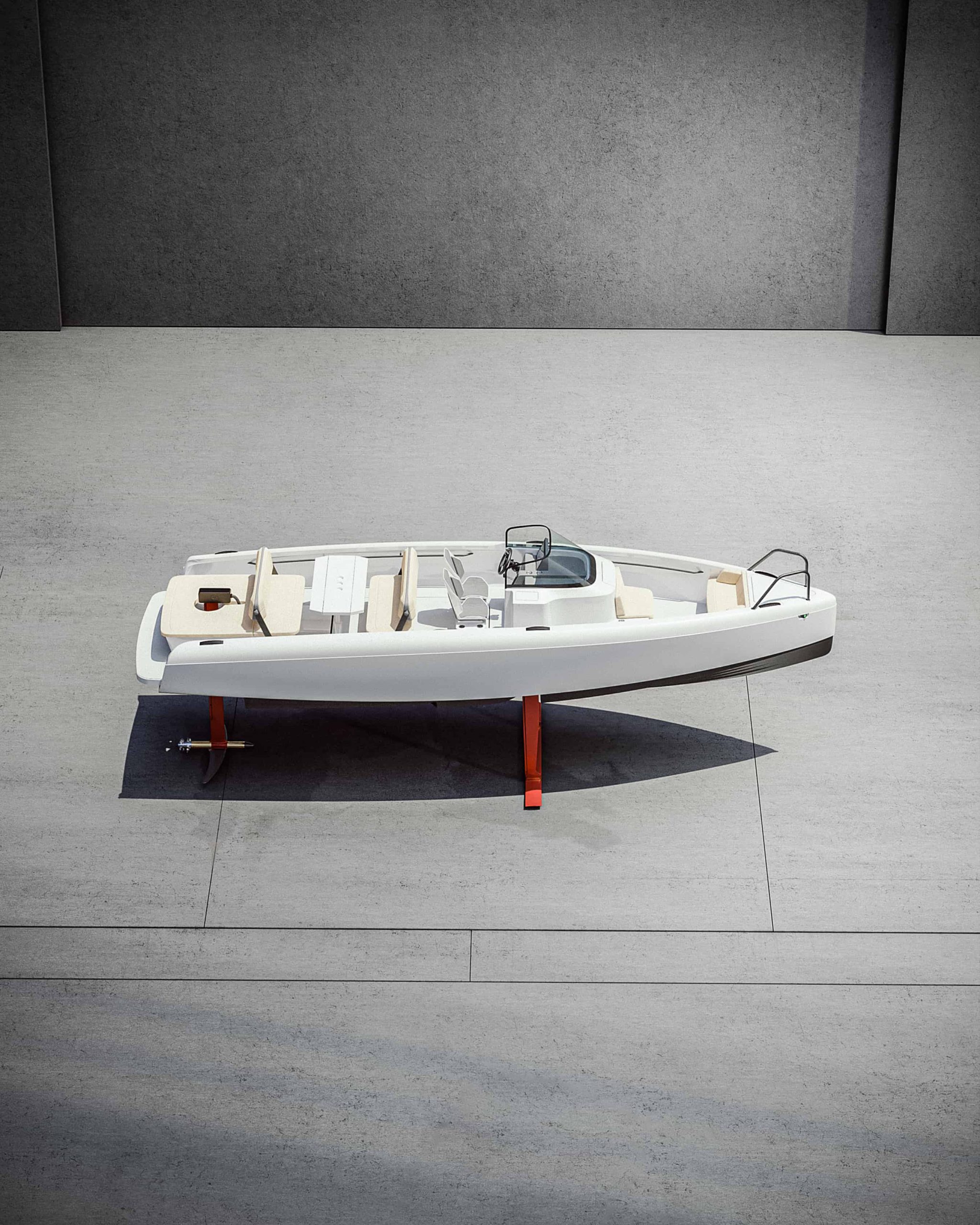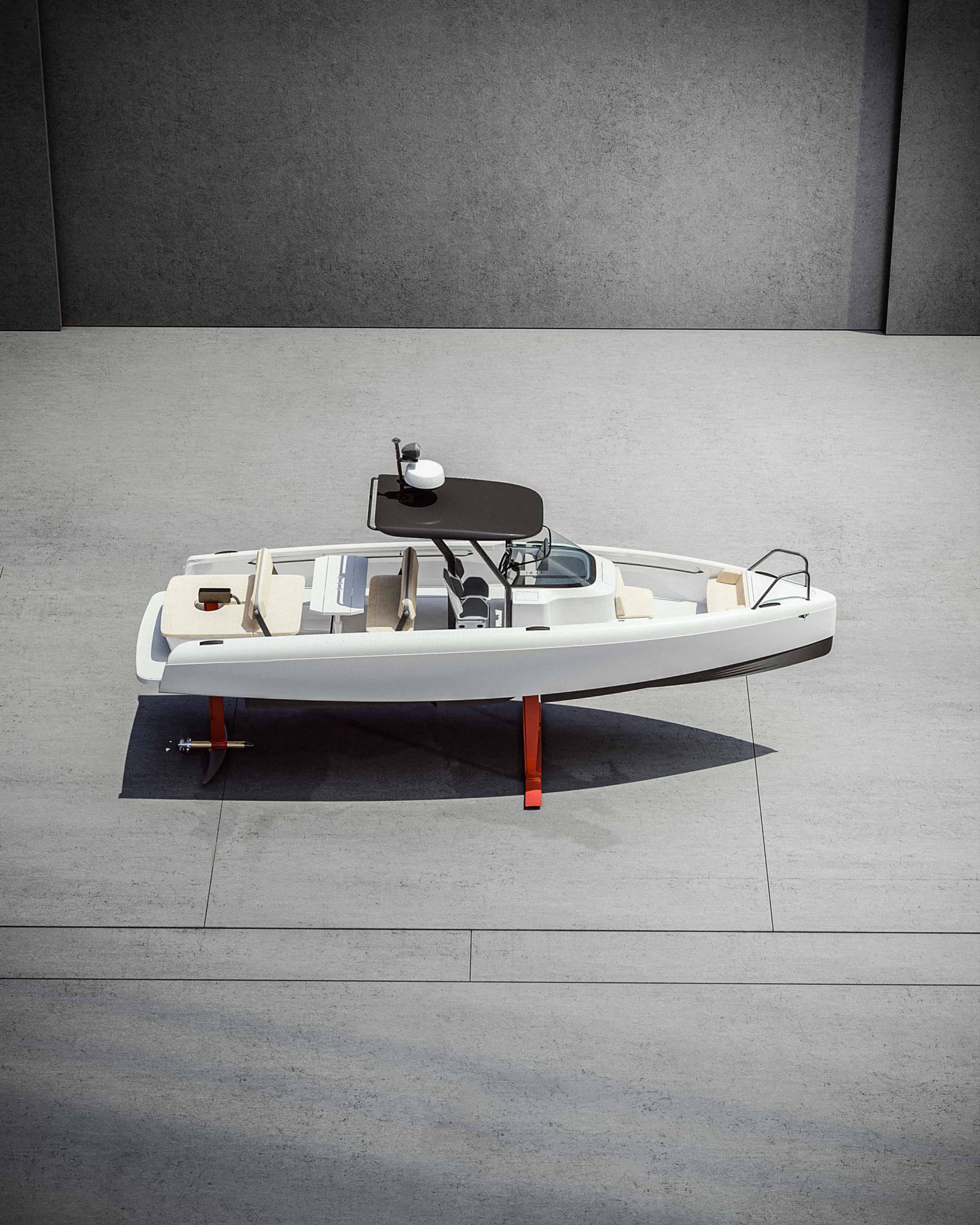 Versatility
The retractable C-FOIL system makes C-8 a true no-compromise electric boat.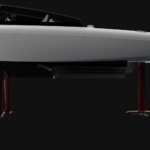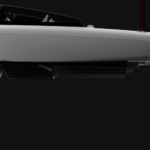 The C-8 hull is vacuum infused from 100% carbon fiber, which allows the weight to be significantly less than similar boats.

100% Carbon fiber
Built in Sweden. With experience from fighter jet technology and airplane design, we design our hulls to be extremely light, while still rigid and strong.
C-8 DC Interior
The comfortable interior allows for a cozy overnight experience or shelter from the sun on a hot day.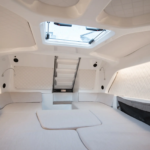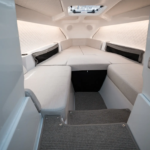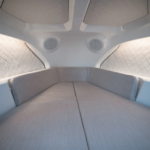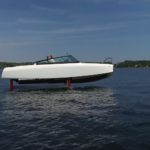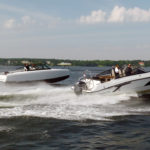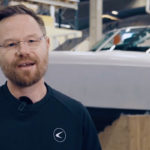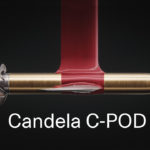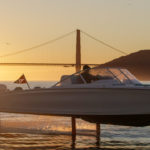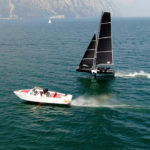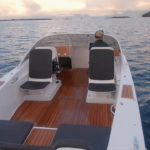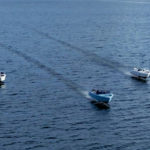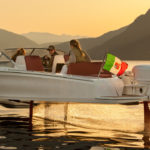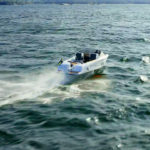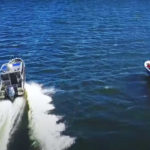 Range calculator
We estimate the range based on several parameters and real world tests in various conditions. Actual range may vary.
Material
Carbon fiber
Battery
69 kWh – Powered by Polestar
Passengers
8 passengers including driver
Length
DC: 8.50 m
CC: <9 m
DC: 28 ft 3in
CC: <29.5 ft
Speed
22 kt cruise, 27 kt top
Motor
Candela C-Pod (45/50 kW)
Range
57 NM at cruising speed +3 NM at 4 kn in limp home mode
Draft
0.5 in shallow mode
0,9 m in planing mode
0,8 m while foiling
1.5 m while not foiling, foils extended
1 ft 8 in in shallow mode
2 ft 11 in in planing mode
2 ft 7 in while foiling
4 ft 11 in while not foiling, foils extended
Charging
11 kW AC: 6.5 h 0-100%
135 kW DC: 35 min 10-80%
Interface
15,4-inch touch screen with Candela's proprietary navigation and boat integration system. Free software upgrades included. One year free sea chart upgrades included.
App
Candela app with position, state of charge, route statistics and more. Optional geo-fence.
Hull-shape
The hybrid hull is shaped for low friction planing in addition to low air resistance when foiling. In Harbor Mode the foils are retracted above the surface which prevents fouling and corrosion.
Questions?
Here's the top five.
What is the range at high speed?
The estimated range is 57 nautical miles at 22 knots. This means you can cruise for more than two hours without noise, emissions or wake.
There are many other electric boats out there. What makes the Candela C-8 different?
The Candela C-8 is the only electric boat with the range of a petrol boat at higher speeds, and also the only hydrofoiling electric boat available on the market currently. Hydrofoils bring several benefits that other electric boats can't offer; vastly reduced noise levels at higher speeds, faster charging speeds per NM of travel, a much smoother ride in rough weather or even small waves and little to no wake generation. A battery pack of a 120 kWh capacity or more in a planing boat will only result in 20-30 nautical miles of range at 20 knots (even if some boat makers unrealistically claim higher range). The only way of solving this energy equation is to use hydrofoils. A Candela C-8 can achieve 57 NM with a battery pack with just slightly bigger than half the capacity of competing boats.
How does Candela C-8 handle high waves and rough water?
Candela C-8's seakeeping capabilities are second to none for its size. Instead of smashing into the waves, the C-8 flies over them. Thanks to the foils, the ride will be smoother than any conventional boat in moderate waves. Waves up to 1.1 meters pass just under the hull. In rougher conditions, C-8 operates like any other boat- the efficient planing hull and a "planing mode" means that you can operate the boat as you would any other, with the foils acting as a keel to provide extra stability.
What happens if you hit something in the water?
The foils are made from carbon fiber and are dimensioned to carry the weight of the boat. Thus, they are extremely strong, so hitting smaller debris will have little to no effect. Hitting a bigger object – a large log, a submerged container or a shallow spot in the water – will result in the foil breaking off at a designated point. Thus, the boat's hull is spared from damage otherwise incurred on regular boats.
What is the maximum swell a Candela can handle?
A Candela generally outperforms regular leisure boats in rough weather. The maximum wave height when foiling is approximately 1.2 meters from wave peak to valley.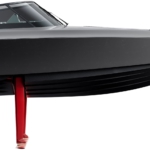 First to know!
Join our newsletter to get sneak peaks, early access and more.