Candela C7
The Candela C-7, released in 2019, emphasized electric and hydrofoiling's future in boating. After earning many awards and breaking sales milestones, it's now a hallmark electric boat exclusively available pre-owned.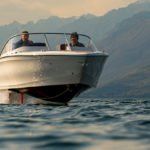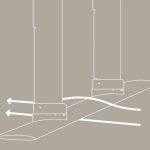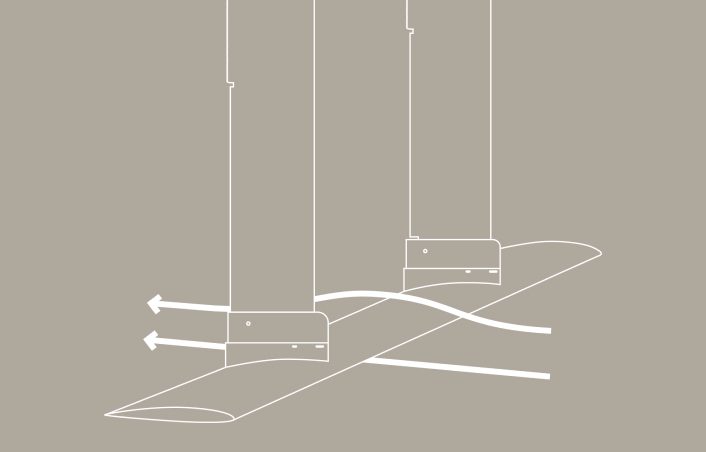 Experience
Once you have experienced C-7, it is hard to go back to a traditional petrol boat.
All controls, including ones for retracting the hydrofoils, are accessible on the 12-inch touchscreen.
The driving experience and comfort were the prime focus areas when engineering the C-7, offering a quiet, smooth, and safe yet exciting ride. The computer-assisted trim makes driving as easy as holding the steering wheel, even in side-wind and rough weather.
C-7 is connected to the cloud, allowing for over-the-air updates and remote service to continuously optimize efficiency and performance.
2 x the range of other
electric boats
Candela C-7 has a range of 40 nautical miles per charge traveling at 22 knots. The achieved range is about 2.5 times longer than the best electric boats currently on the market, except for the Candela C-8.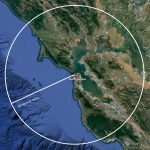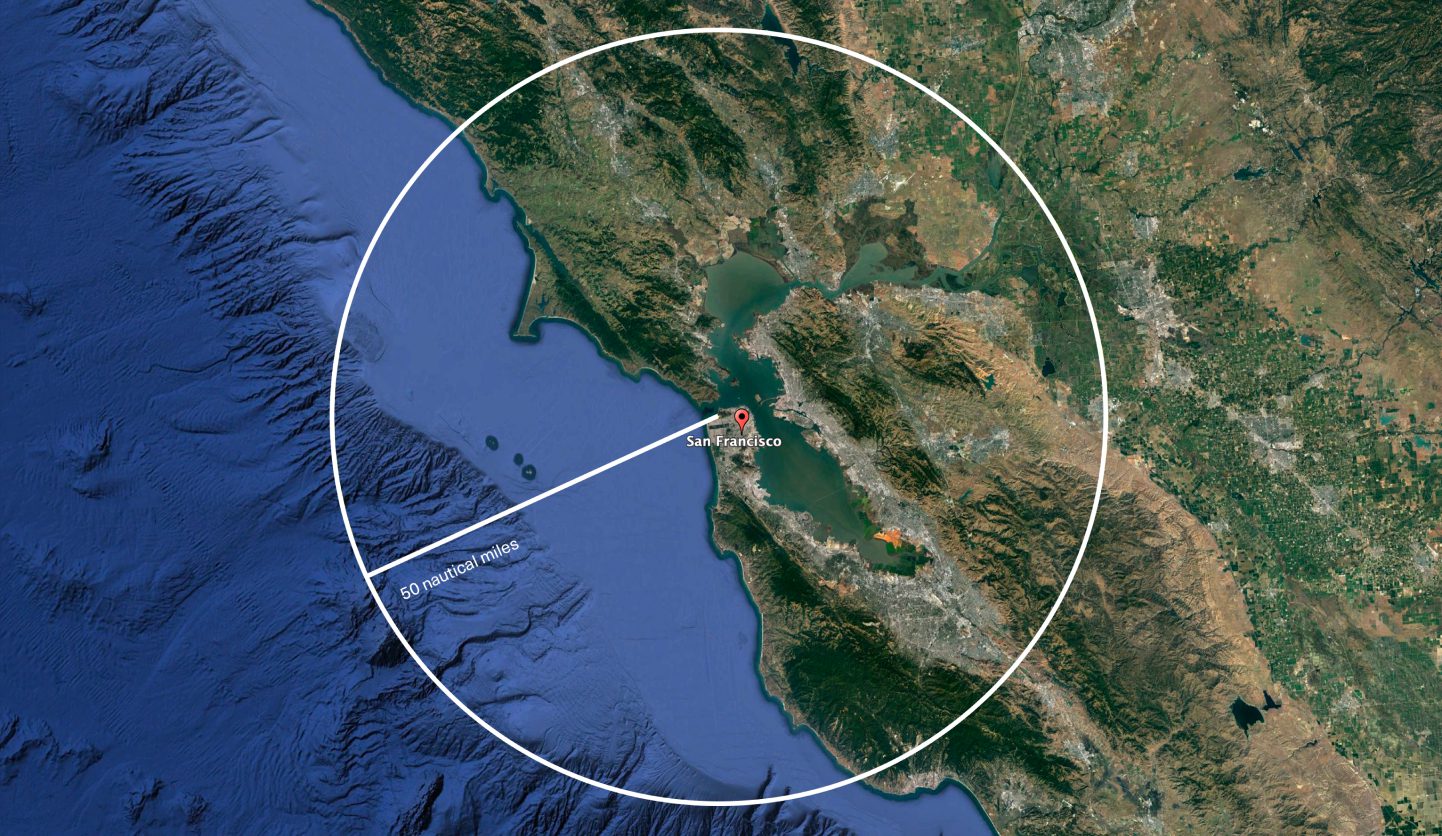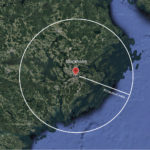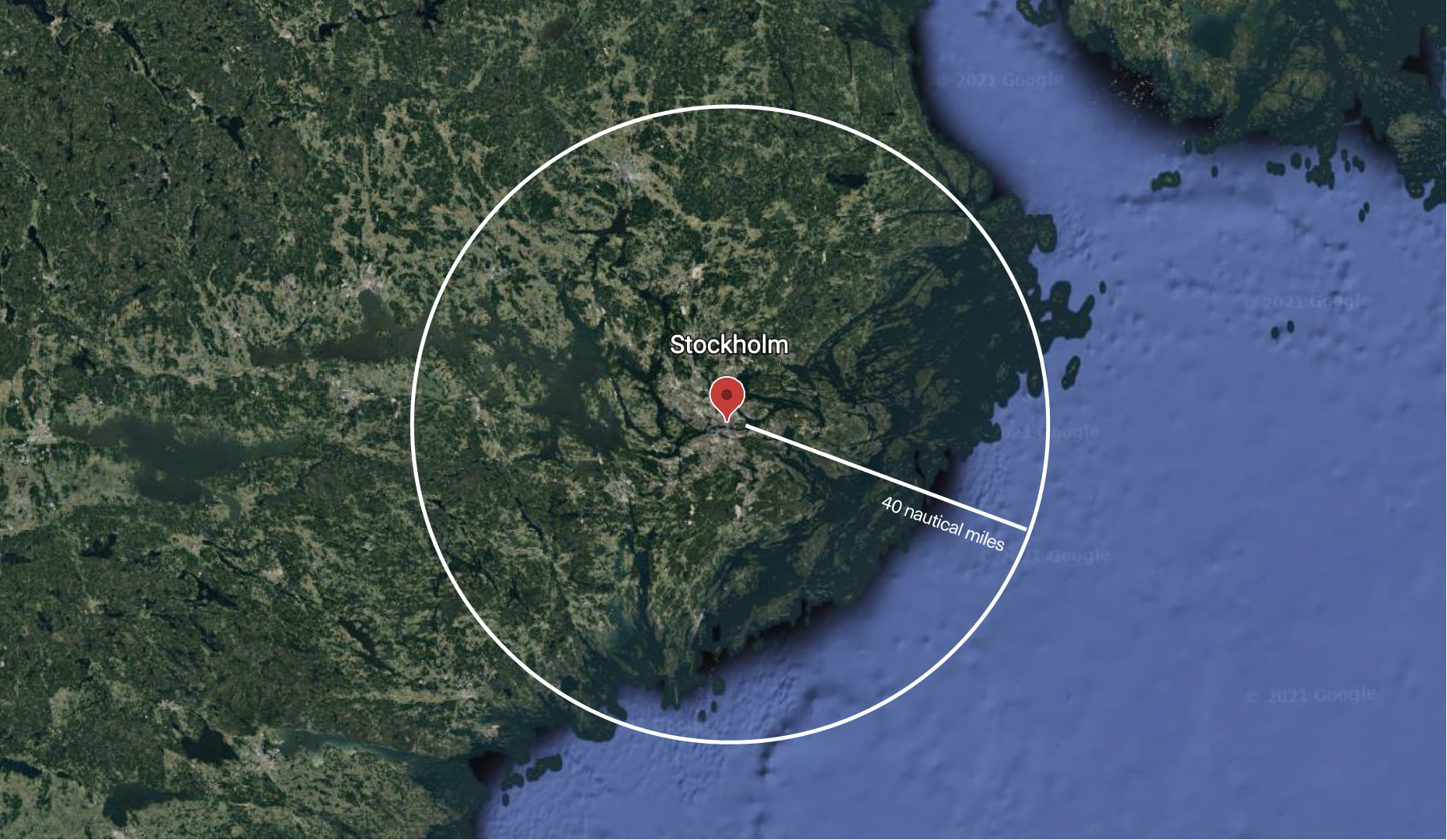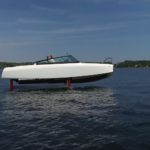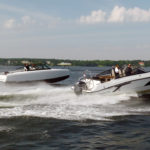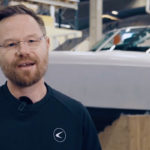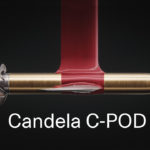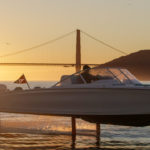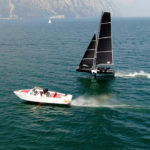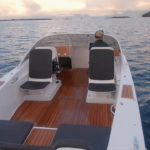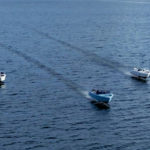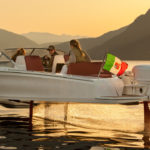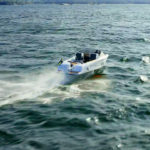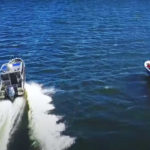 Versatility
Fully retractable for shallow water.
The foils and propulsion unit are retractable for trailing, storage and shallow water operation.
Tech
Propulsion unit
Early in the development of the Candela C-7, we realized that there was no drive train that could match the efficiency of our hydrofoil system.

Our proprietary, streamlined propulsion unit is one of many innovations that were needed to realize the C-7.

Avionics
C-7's digital Flight controller uses ultrasonic sensors, gyros, accelerometers and gps to measure the position, speed and acceleration of the boat. The foils are automatically adjusted 100 times per second to ensure a smooth and safe ride.

The result is a sheltered experience for the passengers and a thrilling drive, even in strong winds and waves.
Foil system
Hydrofoils reduce friction, enable long electric range and offer a completely different experience from conventional boats.

Hydrofoils can be designed in different ways with varying efficiencies and behaviour. We have adopted the most efficient and precise solution possible – fully submerged foils, stabilized by computer power.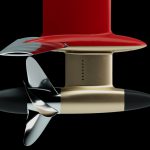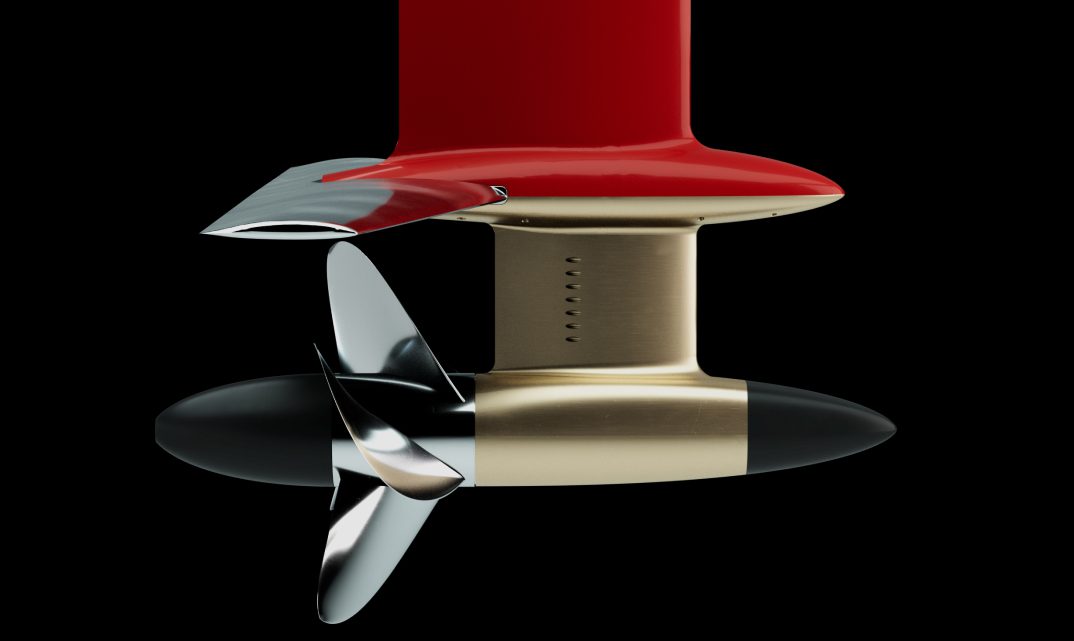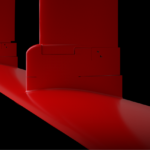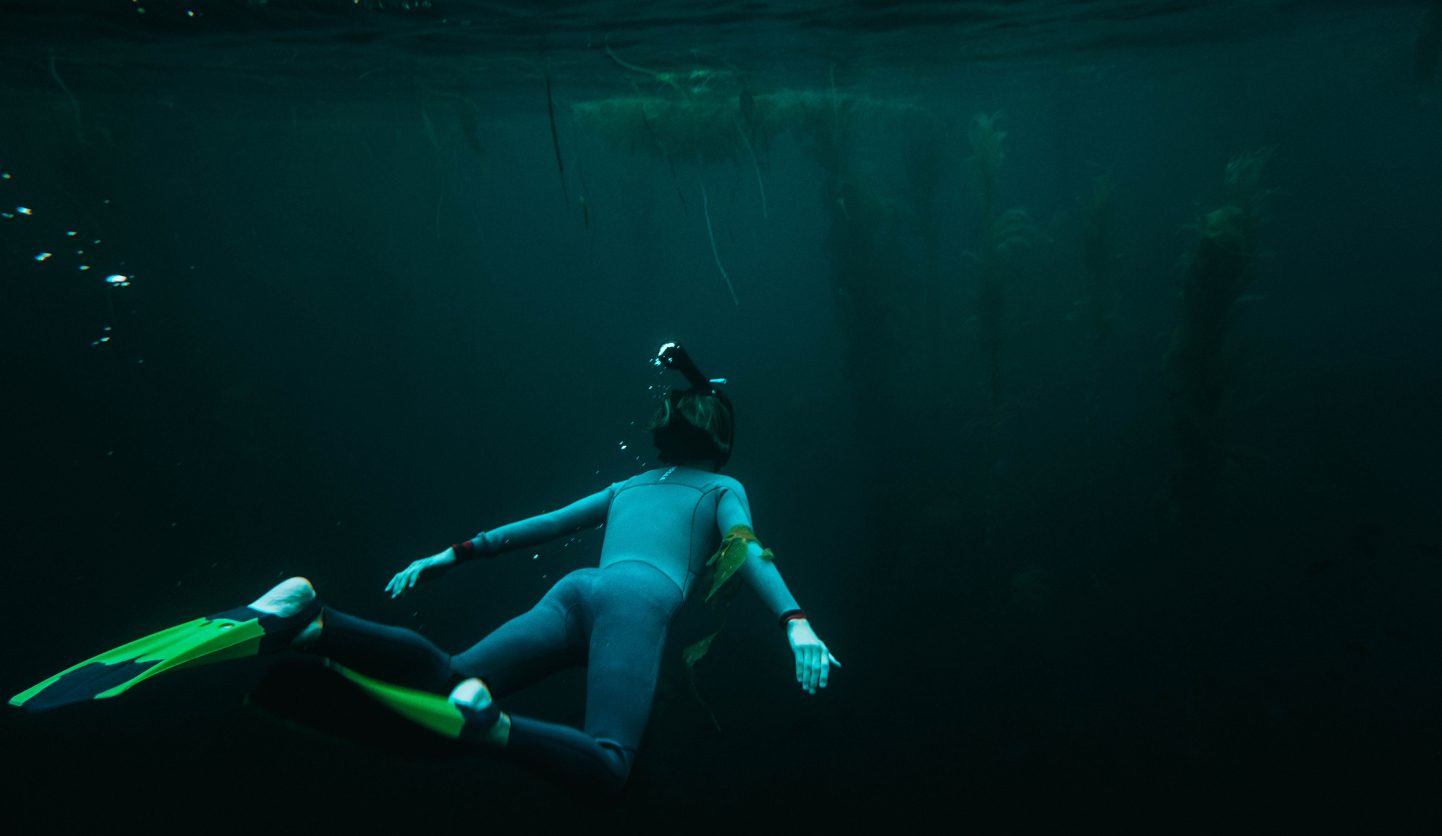 Footprint
Reducing emissions by 100% locally.
C-7 is a long-range, all-electric craft that travels silently above the surface. No emissions. No wake. No sound pollution or disturbance of marine life.
We designed Candela C-7 to be the most efficient boat ever built. At 20 knots, the energy usage per nautical mile is just 0,8 kWh. To put that into perspective, that's the energy content of 0,1 liter of gasoline.
Material
Carbon fiber
Speed
22 kn cruise, 30 kn top
Motor
55 kW
Battery
40 kWh Lithium Ion NMC
Foiling Capacity
800 kg
1760 lbs
Range
50 NM at 22 kn + 8 NM at 5 kn in limp home mode.
Wave Handling
Up to 1.1 meters when foiling.
Up to 3.6 ft when foiling.
Wake Generation
About 5 cm when foiling.
About 2 in when foiling.
Draft
0.7 m in shallow water mode.
1.0 m while foiling.
1.5 m while not foiling.
2 ft 4 in in shallow water mode.
3 ft 3 in while foiling.
3 ft 4 in while not foiling.
Questions?
Here's the top five.
What is the maximum passenger capacity?
Are the foils retractable? Can you drive in shallow water?
Yes, the foils are fully retractable by the push of a button. In shallow water mode, draft is 0,7 meters. Candela C-7 can be launched and stored on a custom float-on trailer.
What is the cost of driving a Candela C-7?
The C-7 is 95 percent cheaper to drive than a gas-powered boat! A full charge costs 5-7 €. A comparable fossil fuel bowrider would use fuel for 200 €.
What happens if you hit something in the water?
The foils are made from carbon fiber and are extremely strong, so hitting smaller debris will have little to no effect. Hitting a bigger object – a log or rock for example – will result in the foil breaking off at a designated point. Thus, the boat's hull is spared from damage and buoyancy guaranteed.
How does Candela C-7 handle high waves and rough water?
Better than anything else you've driven. Candela C-7's seakeeping capabilities are second to none. Instead of pounding the waves, we fly over them. There's no slamming, no heaving or rolling. Waves up to 1,2 meter just pass under the hull.
In really rough conditions, Candela C-7 is like any other boat. You just reduce speed. However, the foils now act like a keel and give extra stability. See more on our YouTube channel.
First to know!
Join our newsletter to get sneak peaks, early access and more.